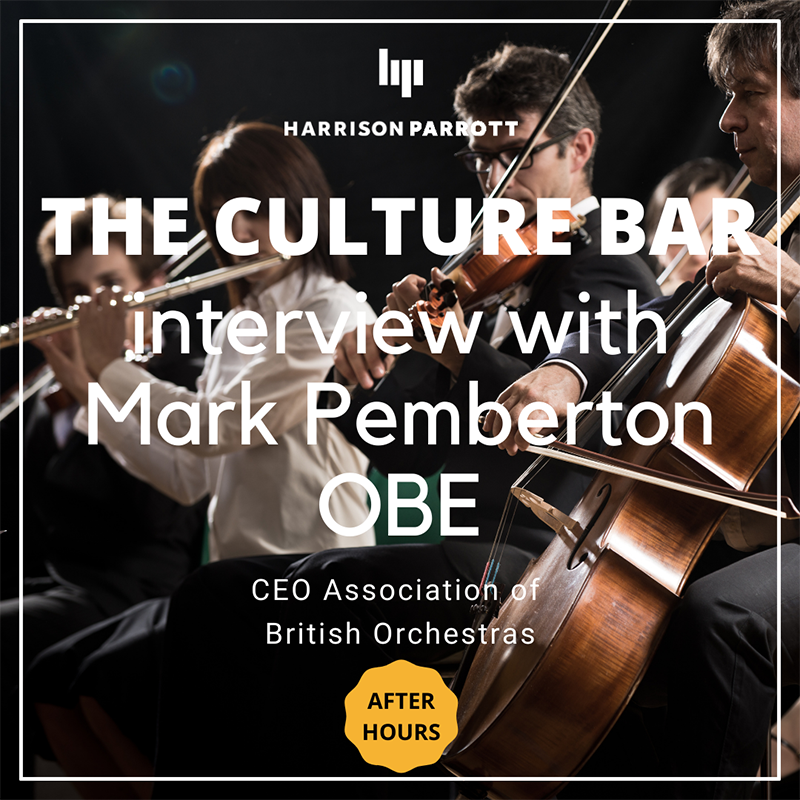 HarrisonParrott's Henry Southern talks with Mark Pemberton OBE, CEO of the Association of British Orchestras, about the current landscape in the UK orchestral sector and classical music more broadly.
Mark provides an insightful snapshot of the challenges facing UK orchestra managers today covering a broad range of topics including COVID, Brexit, sustainability, inclusion and diversity, relevance, and funding structures. We also reflect on the resilience and entrepreneurship of colleagues within the industry.
Resources:
William J. Baumol and William G. Bowen: On the Performing Arts: The Anatomy of their Economic Problems 
ABO Green Guide
Scottish Classical Music Green Guide
I'M IN – Music Masters
After Hours chats are a spin-off series from The Culture Bar, discussing issues relating more broadly to the arts and culture sector.
The Culture Bar is a podcast series created by HarrisonParrott focussing on conversations in culture and the arts.
Find us on Spotify, iTunes, Google Podcasts, YouTube, Podbean, Deezer, Stitcher, Pocket Casts and all good podcatcher sites.
Use #theculturebar or follow us on Twitter @_TheCultureBar to keep up with our latest releases.
A special thank you to Robert Cochrane the composer of our theme tune music, and Merlyn Thomas our editor.