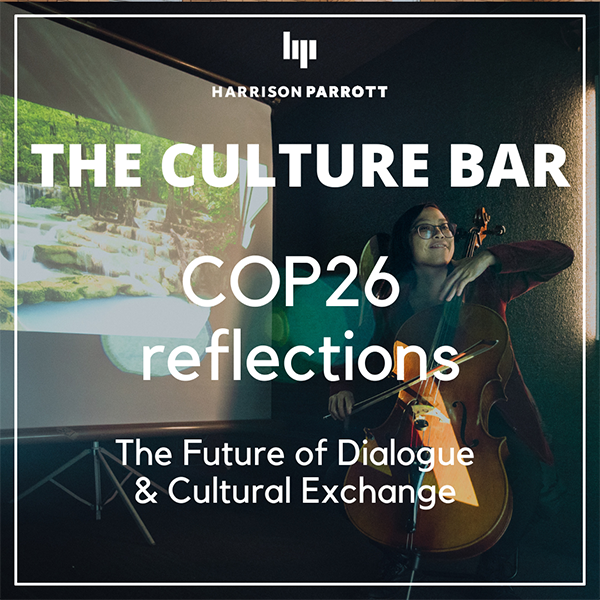 In this episode of The Culture Bar, we reflect on the learnings and outcomes of the COP26 conference in Glasgow and how these can be integrated into delivering global creative projects whilst still conserving the planet. Our discussion also considers the merits (or not!) of digital and virtual experiences vs in-person interactions, as well as discussing what future methods are out there to ensure that cultural exchange still takes place.
We are joined by four expert panellists to share in these reflections:
Brandon Ferderer – Director of Global Community, Shared_Studios
Samantha McShane – Head of Artistic Planning, Royal Conservatoire of Scotland
Rosanna Lewis – Creative Commissions and Culture & Development Lead, British Council
Lauren Livesey – Partnerships Manager, Curatours
Hosted by HP's Henry Southern
The Culture Bar is a podcast series created by HarrisonParrott focussing on conversations in culture and the arts.
Find us on Spotify, iTunes, Google Podcasts, YouTube, Podbean, Deezer and all good podcatcher sites.
Use #theculturebar or follow us on Twitter @_TheCultureBar to keep up with our latest releases
A special thank you to Robert Cochrane as the composer of the theme tune music, and Merlyn Thomas our editor.