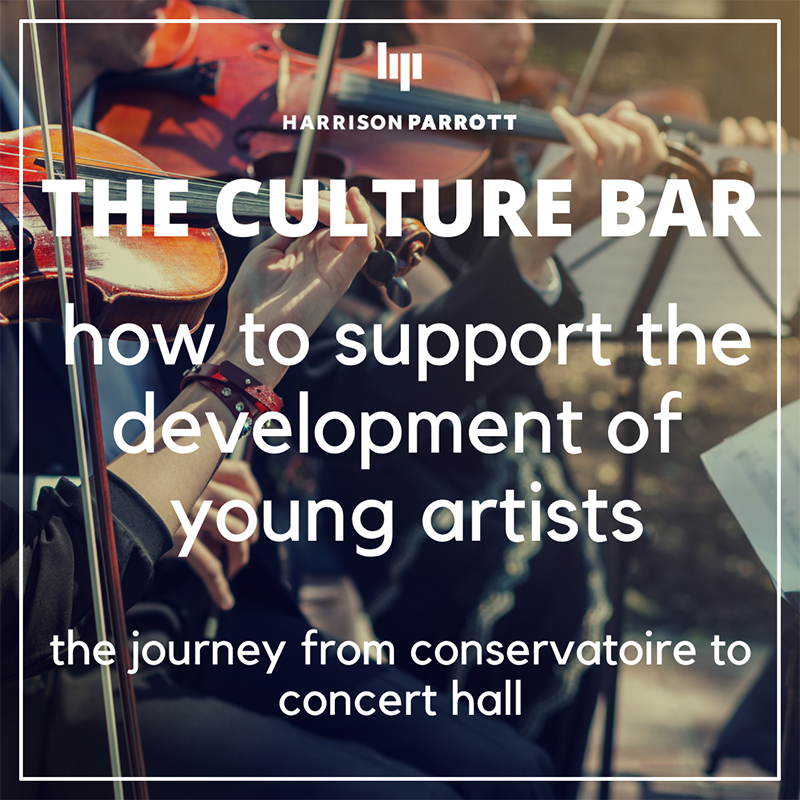 In this episode of The Culture Bar podcast series, we explore what the career paths of young artists look like and how we can support up-and-coming artists. We will unpick barriers to entry for young musicians and understand what skills are required, what success looks like, and what talent managers look for when signing a new artist.
Our incredible panel includes:
Lydia Connolly – Head of Artist Management, HarrisonParrott
Randall Goosby – American violinist, Decca Classics recording artist, and former Winner of Young Concert Artists International Auditions, amongst many other accolades
Benjamin Woodroffe – President, Global Foundation for the Performing Arts
Hosted by HP's Henry Southern
This episode is part of our ​'Under the Spotlight' podcast series where we shine a light on ​'challenging' topics in the arts, and focus on guests living these experiences and who are working to create change in the sector.
The Culture Bar is a podcast series created by HarrisonParrott focussing on conversations in culture and the arts.
Find us on Spotify, iTunes, Google Podcasts, YouTube, Podbean, Deezer and all good podcatcher sites.
Use #theculturebar or follow us on Twitter @_TheCultureBar to keep up with our latest releases.
A special thank you to Robert Cochrane, the composer of the theme tune music, and Merlyn Thomas, our editor.