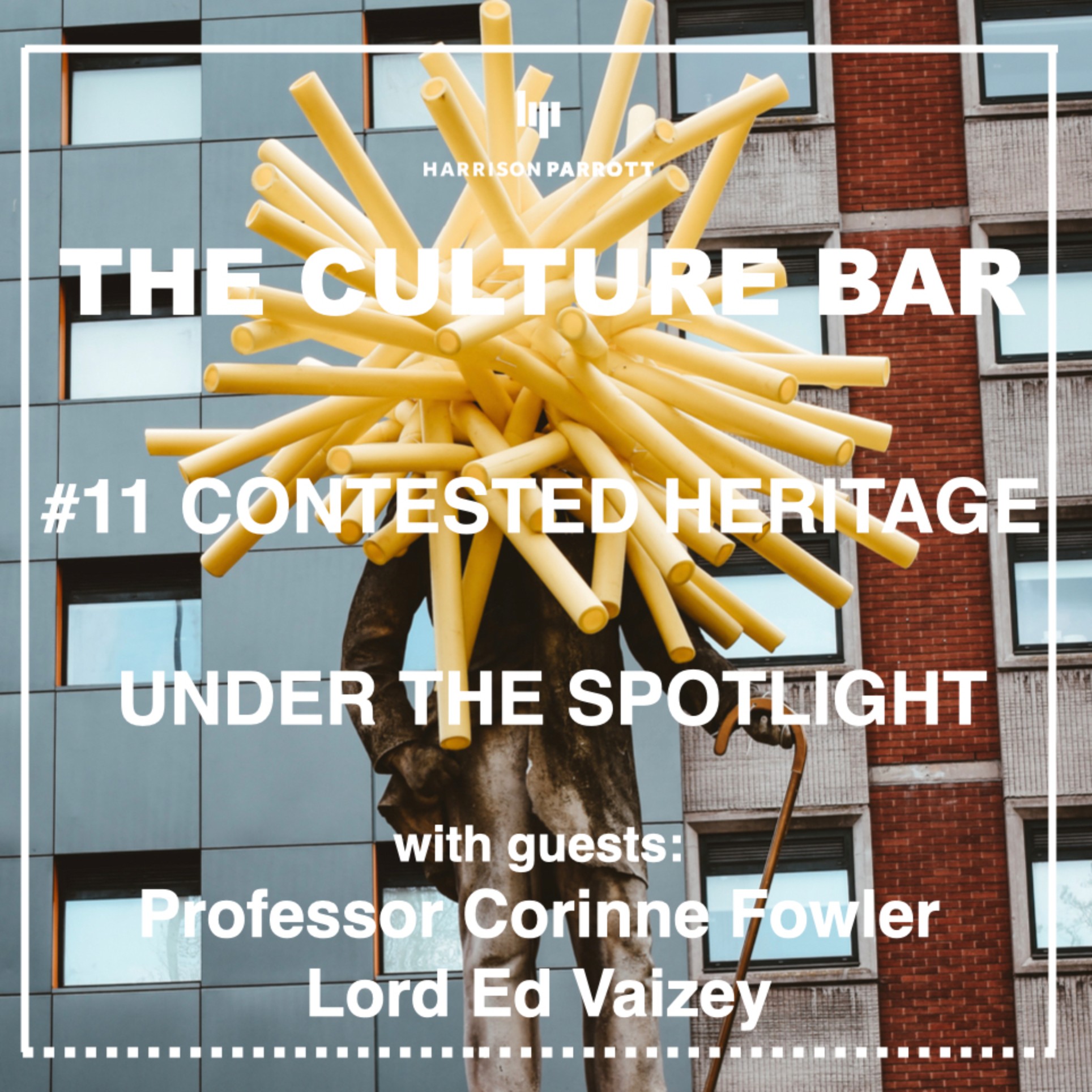 In this episode, we discuss the complexities of understanding and clarifying what contested heritage means, the importance of sharing stories to reveal history, the crucial role of education in schools, and ensuring voices are heard.
We are joined by two expert panellists to help us navigate this complicated and emotive topic:
Professor Corinne Fowler - Professor of Postcolonial Literature at the University of Leicester, and Director of the 'Colonial Countryside National Trust Houses Reinterpreted' project. 
Lord Ed Vaizey - Member of the House of Lords, who served as Culture Minister from 2010-16, and co-host of 'Breakout Culture' podcast.
Hosted by HP's Henry Southern
Useful links and resources
Connect with Corinne:
Green Unpleasant Land: Creative Responses to Rural England's Colonial Connections
Twitter: @corinne_fowler

Connect with Ed:
Breakout Culture Podcast - Itunes and Spotify
Twitter: @edvaizey
Resources:
The Moonstone by Wilkie Collins
Basildon Park National Trust property
Empireland: How Imperialism Has Shaped Modern Britain by Sathnam Sanghera
Black and British: A Forgotten History by David Olusoga

Book recommendations:
Mick Heron thriller novelist
Spring Cannot be Cancelled: David Hockney in Normandy by Martin Gayford

This is the fourth episode in our ​'Under the Spotlight' podcast mini-series where we shine a light on​'challenging' topics in the arts and focus on guests living and engaging with these experiences and who are working to create change in the sector.
The Culture Bar is a podcast series created by HarrisonParrott focussing on conversations in culture and the arts.
Use #theculturebar or follow us on Twitter @_TheCultureBar to keep up with our latest releases