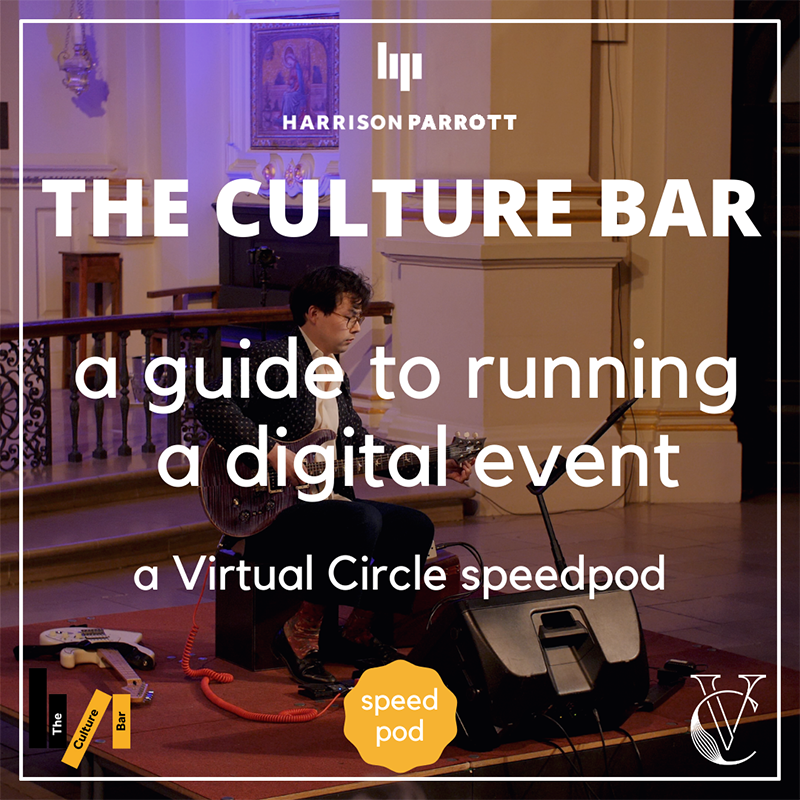 Welcome to this special Virtual Circle episode of The Culture Bar. In this speed pod series, we explore online streaming and digital content for classical music and the arts, thinking about what the future might look like. We also give tips and insights into the digital space and how it is developing for classical music, as well as to share our experiences of holding online events.
In this episode, we give you a practical guide to running a digital event, and the questions you should ask yourself before setting up an event. 
Photo ©Apple & Biscuit Recordings, taken at Sean Shibe's Virtual Circle concert recording at St Martin-in-the-Fields Church, London.
The Culture Bar is a podcast series created by HarrisonParrott focussing on conversations in culture and the arts.
Find us on Spotify, iTunes, Google Podcasts, YouTube, Podbean, Deezer, Stitcher, Pocket Casts and all good podcatcher sites.
Use #theculturebar or follow us on Twitter @_TheCultureBar to keep up with our latest releases