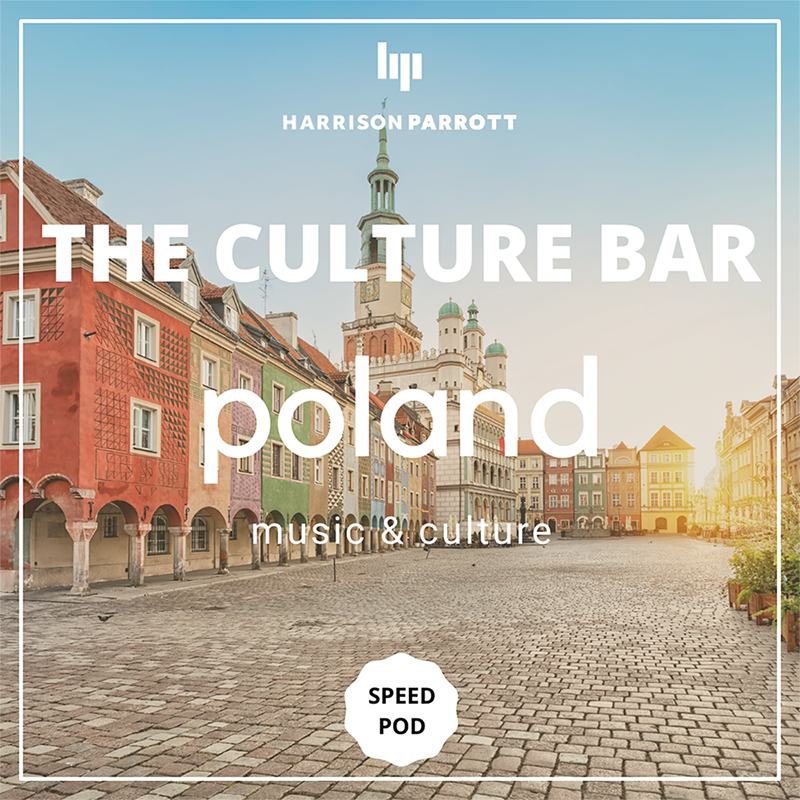 In this speed pod episode, we talked to HarrisonParrott Artist Coordinator Maja Rath to tell us more about the sounds of Poland. Maja tells us about what influences there are on Polish music, and introduces us to several highly influential Polish composers. As well as providing listeners with a wealth of musical insights, Maja also gives us her personal recommendations for a Polish novelist, album and film, so we can dive deeper into understanding Polish culture and its contribution to the world.
Maja was interviewed by HP's Fiona Livingston.
Maja's Recommendations:
Listen to Maja's Spotify playlist of Polish music recommendations here. 
The Culture Bar is a podcast series created by HarrisonParrott focussing on conversations in culture and the arts.
Find us on Spotify, iTunes, Google Podcasts, YouTube, Podbean, Deezer, Stitcher, Pocket Casts and all good podcatcher sites.
Use #theculturebar or follow us on Twitter @_TheCultureBar to keep up with our latest releases